Volunteering In Nepal
Volunteering abroad is becoming an ever increasingly popular way for travellers to spend their vacation time. Whether qualified professionals, wide eyed college kids or party hard gap yearers, travellers of all ages and experience levels are increasingly offering their services around the world.
The kind of volunteering projects available vary widely. Volunteers can find themselves digging wells in Africa, rearing Jaguar's in Bolivia and of course teaching English just about anywhere
(except in England curiously enough).
Voluntourism as the concept is known, attracts 1.3 million participants per year. Whilst most of these are drawn from Western Europe and the United States the concept is also taking off in China whose citizens are becoming increasingly confident about their place in the world and the ways in which they can explore it and shape it.
The reasons people do this vary. Some do it to gain some life or career experience, others purely for a free place to stay and others do it out of a sense of duty feeling that as a privileged Westerner, they should use their time and skills to help those less fortunate than them.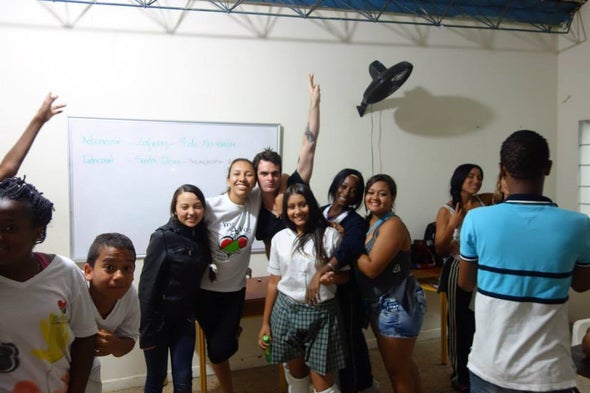 Let's Talk About Me
My first volunteering experience was teaching English in under-privileged and potentially dangerous barrio's in
Colombia
. Since then I have done stints helping exiled
Tibetan Monks in India
and helping out at the Deeya Shree School in Kathmandu.
Now Let's Talk About Nepal
When I visited Nepal earlier this year I was struck by just how many volunteers I met. It quickly became apparent that volunteering was fast becoming almost as big a reason to visit Nepal as trekking
(for those of you who don't know, Nepal has several of the
most popular trekking routes
in the world including the Everest Base Camp). It seems to me that Nepal is fast turning into the Ultimate Voluntourism Destination.
So why is this?
Catch Up
Nepal retains an image as an innocent, unspoiled little kingdom. In truth modernity is fast catching up and it now has a
(tempestuous)
democracy, an ever increasing road network and Wi-Fi & McDonald's in all the major cities. However much of the country does remain very traditional and away from the big cities countless villages still lack road connections, reliable power or proper sanitation.
Therefore, a lot of work remains to be done in raising living standards and westerners really can offer a valuable service here in sharing their knowledge and abilities ranging from nurses sharing best western hygiene practices to skilled builders with strong bodies. In Chitwan I met a very likeable Belgian on his second volunteering trip to Nepal where he was working for a charity building a rural medical centre.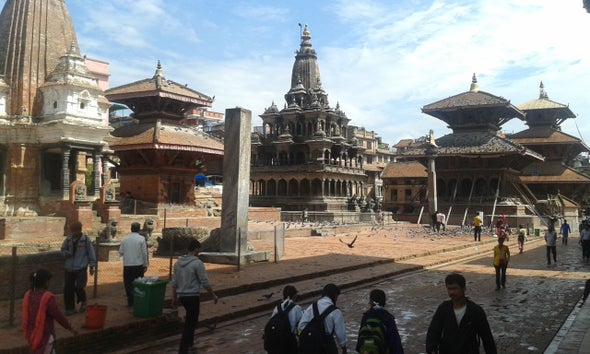 The Earthquake
In 2015 Nepal was hit by a devastating 7.8 magnitude
earthquake
and the disaster struck a chord with Western media who covered it extensively. Whilst the immediate consequences were a surge in donations to the earthquake appeal, it also critically wounded the countries travel industry as many people were left with the impression that there was somehow nothing left of Nepal and remain reluctant to visit even a year later.
This is not the case and the country began rebuilding itself immediately. In Kathmandu for example the only signs are the odd collapsed wall or cracked pavement notwithstanding of course a few sad piles of rubble which were once ancient structures at the UNESCO listed Bhaktapur and Patan Square.
That said, residents of the decimated mountain villages were forced to camp in Kathmandu and live in refugee camps. There is a lot work to be done with these refugees many of whom have not been able to return to their villages.
Education Education Education
Education in Nepal is largely the preserve of the private sector and state education in Nepal is chronically under-resourced. There is therefore a huge demand for voluntary educators or students who can help out in deprived schools providing vital English language skills. A mastery of English can change a child's life and even if English is not a volunteers first language, they may still well be the best practiced English teacher a child had ever met.
As I said, I spent time
working in a school
in one of Kathmandu's suburbs and found the experience offered me an invaluable insight into Nepalese culture.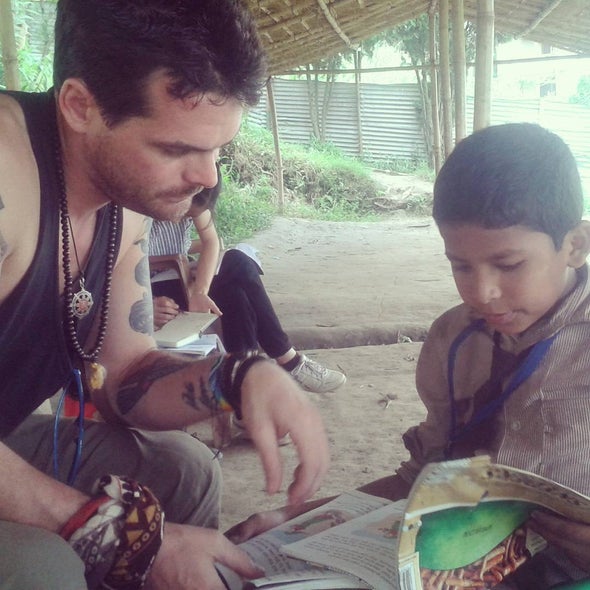 Animal Instinct
Working with animals is universally popular and Nepal offers a fair few opportunities for those who prefer cuddly, four-legged creatures to people . Like in many lesser developed countries, there are countless
street dogs
suffering from hunger, disease and plain mistreatment. I befriended a few of these who lived near my guesthouse in Kathmandu's Thamel district and despite the hard life they had quite evidently had, they still wanted nothing more than human companionship; it was both endearing and sad.
Nepal also boasts some exotic animals. igers, Elephants and Rhino's can be found at the gorgeous National Parks in the lowlands along the Indian borders. The country takes its preservation duties very seriously and accordingly, volunteer placements working with these endangered species are much harder to come by and generally reserved for qualified vets.
Come to think of it though, I never actually came across a project working with Kathmandu's booming monkey population.
Om
Whilst the prominent religion in Nepal is Hinduism there are 3 million Buddhists in the country plus an unknown number of exiled Tibetans. Buddha himself was also born in
Lumbini
in South-West Nepal and correspondingly there are a large number of Buddhist monasteries dotted throughout the country.
From reasons ranging from behavioural problems, family prestige to personal calling, Novice Monks often join the monastery at school age. Therefore as well as learning the Buddhist scriptures and mediation, they also study traditional subjects including English which even up in the monasteries is still seen as a valuable life skill. Volunteers are therefore
often in demand
.
I was lucky enough to pay a visit to one such monastery and spent the morning taking in the serenity whilst listening to the chants drifting out from the temple. Despite the red robes and shaved head, the Novice Monks really are just regular, sweet kids.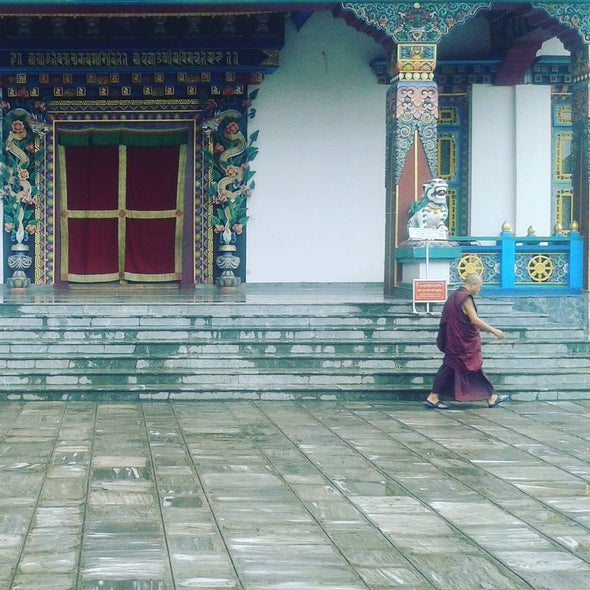 Who Should Volunteer?
Voluntourism has received some criticism in recent years with detractors questioning just how effective and helpful many volunteers really are, particularly those with no specific skill sets or qualifications.
Whilst the world clearly needs Doctor's, Teachers and Builders, I personally believe that any willing spirit
can make a difference
and with two human hands and a human heart we can achieve so much. It is just a question of finding the right project and been realistic about what we can offer and we expect.
How To Volunteer
There are several ways to find a volunteer placement. Websites such as
Workaway
and
HelpX
feature charities and commercial business' from around the world who will host travellers in exchange for accommodation.
There are also innumerable specialised volunteer agencies operating on both commercial and not for profit bases who specialise in matching volunteers to placements. There is currently no regulation of this sector and whilst most placements end well, there have been a number of complaints against particular providers and projects in recent years.
The trick is to do your research, Find out as much as you can about the organisation you are looking it, seek testimonials and and ask to speak to previous candidates. Even when casing an agency online, still be sure to listen to your instincts
(developing your cyber gut-instinct is an ever more valuable skill)
.
You can often find volunteer placements simply by arriving in a country and asking around or checking notice boards at churches, temples and backpacker hotspots. This is easier in some countries than in others and not recommended in Western Europe.